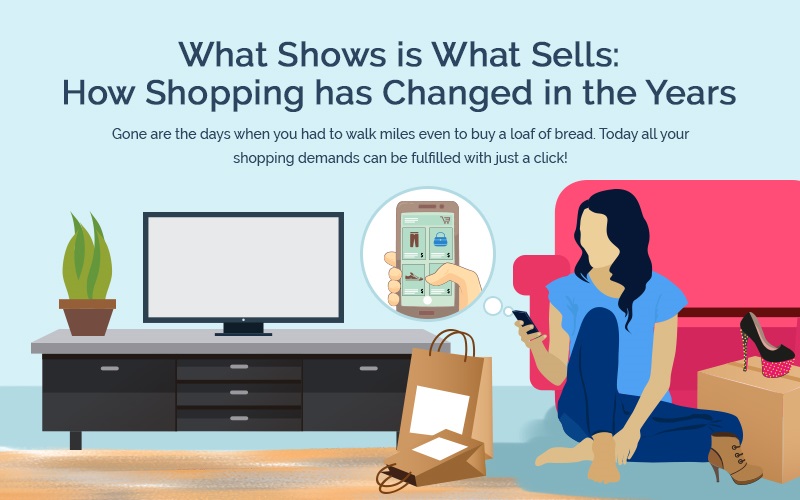 Gone are the days when you had to walk miles even to buy a loaf of bread. Today all your shopping demands can be fulfilled with just a click! So how exactly have shopping habits changed over the last few years? What's the latest trend in consumerism? What attracts the new age consumers? Read on to find out more!
The below infographic, designed by us here at Rombus Packaging, pinpoints how exactly consumerism has changed over the years, as well as what these changes might mean for current and future retailers. In a nice easy-to-follow layout, the infographic starts by outlining the different types of shopping you can get including retail, online and click & collect, and then going on to explain the rise of online shopping and spending and how everything and anything is bought online these days, especially with the ever-changing digital world.
Following on from this, the infographic then goes onto discuss the rise of the conscious consumer. Did you know that only 1% of the materials used in producing consumer goods are still in use after six months post sale? Also, 1/3rd of the UK's shoppers are concerned about the issues regarding the origin of products. The rise of quality packaging (including greener and eco-friendly packaging), as well as the rise of subscription boxes is also referenced within the infographic.
Did you know that 93% of a customer's decision whilst buying a product is based on the visual appearance? Then texture is 6% and sound/smell is only 1%. To understand how shopping purchasing has changed, we've also looked into attracting customers through visual appearance, as well as what certain new changes might mean for retailers.
If you like the infographic, please feel free to share it around with your friends, family or colleagues! Feel free to use the infographic image on your own website or blog as well, simply linking back to www.rombuspackaging.co.uk
Let's take a look at exactly how shopping has changed over the years…