Welcome to Rombus
The perfect partner for your bespoke packaging needs
Thank you for taking a moment to explore your custom packaging options with Rombus. Our mission is simple – to inform, motivate and excite you as we guide you through the selection process in order to ensure that you achieve custom packaging solutions that you are happy with and one that is right for your business. Whether it be custom Product packaging for Retail, On-Line sales, Business to Business, Marketing packaging, and Promotional or Presentation packaging, at Rombus we have a wealth of experience to assist you in making the best choices to highlight your products. We offer a range of packaging solutions from bespoke gift bags, to luxury product packaging; whatever your vision is we will work consistently to achieve this for you.
We are here to help
Need bespoke packaging boxes for your business? Adopting a friendly consultative approach to our customers, our expert team will listen very carefully to your special requirements and ideas before turning them into something tangible, a bespoke packaging solution that will create high impact and is also practical and cost effective.
Through every step of the process – from initial brief, research and development and packaging design, through to printing and production, you will experience innovation and premium quality encompassed in all that we do. We also proudly boast a fast turnaround and quick estimated delivery time to ensure that you receive your custom packaging as soon as possible. We cater to both large and small businesses with a varied packaging range and offer the following custom packaging services:
Creative E commerce packaging solutions
Custom cardboard boxes
Branded product boxes
Luxury gift bags
High quality retail packaging
Handmade custom boxes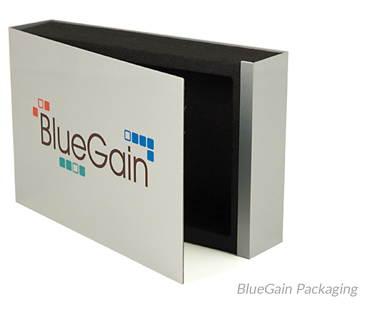 Get the perfect finish
Being a creative packaging company, we can offer a huge variety of constructional packaging styles in a wide range of quality materials all designed to work with your specific application and budget. Added to this our bespoke packaging service can offer a great selection of high quality embellishments and print finishes for your brand. From Foil blocking and high gloss spot UV varnishes, through to Matt, Gloss and even Soft touch Film laminations – all are designed to allow your products and special items to stand out from the crowd and gain that all important leading edge over your competitors.
We also provide custom boxes, tissue paper and paper bags which are perfect for gift packaging and retail packaging. Custom packaging is the best solution for a number of different businesses and at Rombus Packaging all of our products offer excellent quality – get in touch for a quote now!